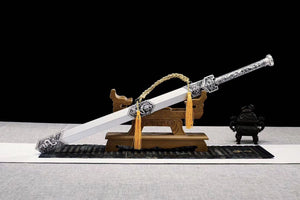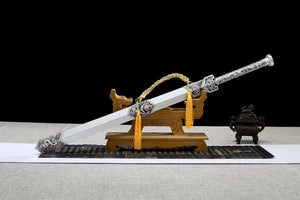 Better than expected.
I would definitely recommend. Such great care and perfect condition. I would definitely be ordering again.
Great deal!
Very good and high quality. Only thing is that, the blue on the sword middle is a bit darker than in the image shown. But still satisfied with my purchase!!
Dragon Soul War Sword,Baked Blue Series,High manganese steel,Longquan sword
Nice quality and very beautiful
Gg
I really like it if your sword comes kinda wobbly the pommel is what keeps it together just screw on the pommel tighter